This week we held Joint House and Senate Appropriations hearings. Now the House Appropriations subcommittees will begin to meet separately to review specific portions of the budget and delve deeper into the state agencies' budget needs.
Tune in to Lawmakers on Monday to see yours truly!
On Monday (tomorrow) at 7pm, I will be a guest on GPB Lawmakers to discuss the increase to HOPE Scholarships and Grants and other important legislative topics. You can tune in to GPB on TV or online here.
Virtual Town Hall – mark your calendar!
My first town hall for this session is February 1, 2023 from 7:00-8:30pm. State Senator Sonya Halpern and I will bring you the latest news from the Gold Dome and answer your questions. Please register here for this virtual event.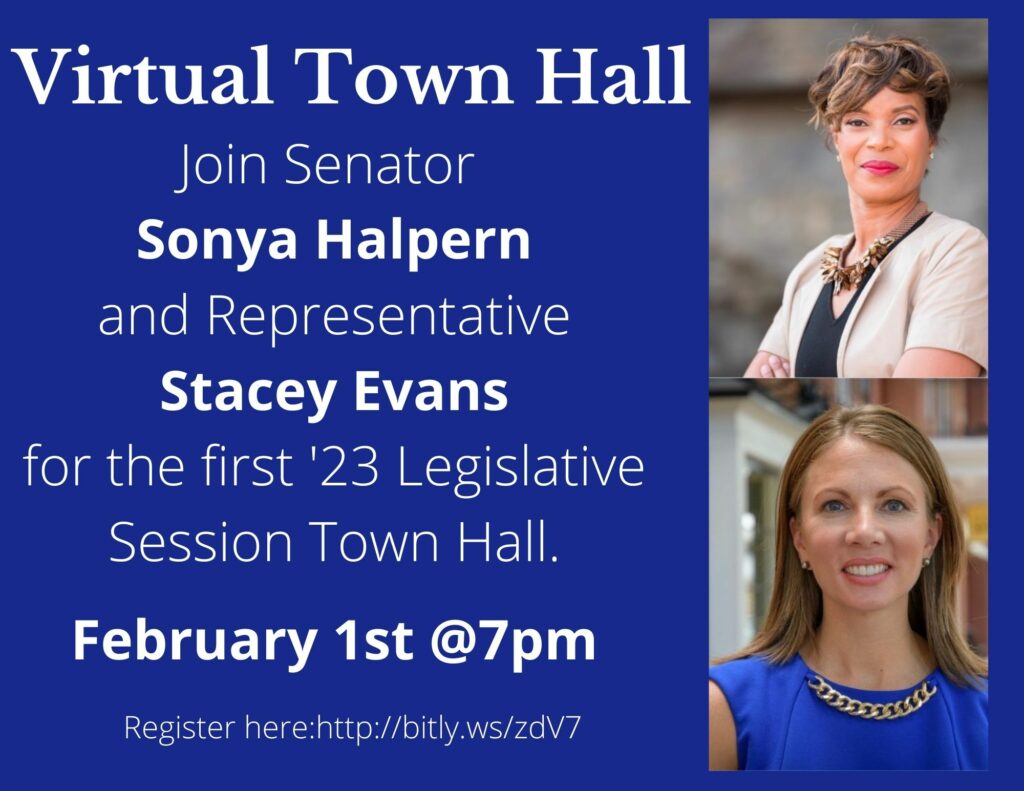 A Day of Service
Martin Luther King, Jr. Day is a day to honor the legacy of Dr. King, but also to reflect on how we continue the work he started. It is always a day "on" for service; not a day "off." My daughter, Ashley, was a big help sorting books to donate as a part of our service. Let's all do our part to continue to make the world a better and more equitable place—not just on MLK Day, but everyday.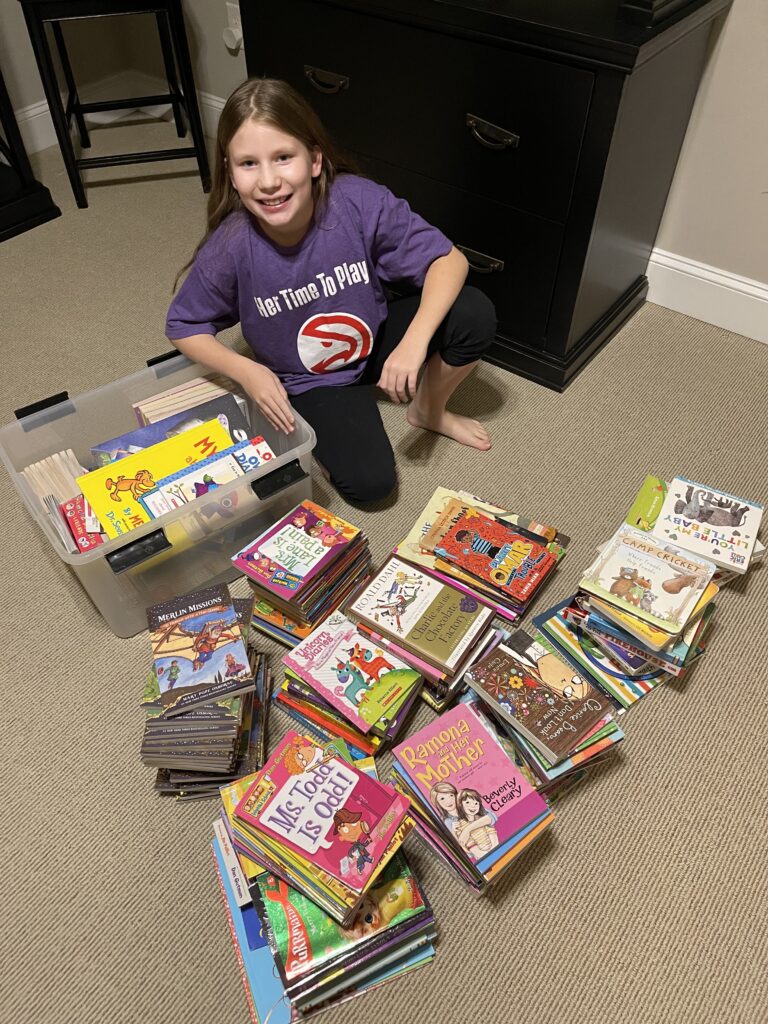 Budget Hearings
This past week was all about the money! The only mandate for the Legislature each year is to pass a balanced state budget. This year, based on the Governor's revenue estimates, we will have about $2.3 billion in additional revenue that our state can utilize over the next six months in the amended FY2023 budget, and we can appropriate $32.4 billion for the FY2024 budget (Georgia's fiscal year runs July 1-June 30 each year).
Revenue collections in Georgia are healthy. In fact, even after stocking our required "rainy day" fund to the maximum required by law, we have over $6 billion in surplus available to appropriate. So far, the Governor is only making proposals for about half those funds (for tax rebates, property tax relief, and transportation projects—making up for the gas tax suspensions).
While we should always be careful when appropriating funds we don't know will be recurring, our state has needs that could be addressed by the additional $3 billion in surplus funds. If we invest wisely in our people—through education, healthcare, and job training—those spends could return dividends to our State's bottom line. Investing in our people is the right thing to do.
A few of the Governor's budget proposal highlights:
Healthcare
The most disappointing news of the week is that the Governor and Republican Leadership still refuse to seriously consider solutions for uninsured Georgians. We could expand Medicaid in our state, take advantage of federal funds that would flow our way, and cover more than 400,000 working adults who earn up to 138% of the federal poverty level, which is $41,400 for a family of four. House Democrats have introduced legislation to take this important step, but so far, Republican leaders are not willing to support this legislation.
The Governor does proposal that we spend $52 million to implement the Georgia Pathways to Coverage program to expand health insurance access to some uninsured residents. This I not enough.
Education
I am excited about the Governor's proposed investments in education. The amended budget includes an additional $745 million and more than $1.1 billion is included in in the 2024 budget for K-12 education. These investments will fully fund the Quality Basic Education program, increase salaries for certified personnel (not just classroom teachers) by $2,000 during the next school year, as well as provide $15 million in grant funding in the year's amended budget to help paraprofessionals pursue a teaching certification. The proposal also recommends dedicating $115 million in the amended budget to provide $50,000 school safety grants to every K-12 school across our state.
While I am thrilled for these investments in our kids, there are two obvious problems. First, we are still applying money toward a horribly outdated education funding formula. We have not updated our funding formula since the 1980s! Second, pretending like $50,000 in school safety grants will keep our classrooms safe from the overabundance of guns on our streets is
insulting to teachers, parents, and children. Georgians need common sense gun safety legislation, not just funds for more security.
 HOPE continues to float!
As I mentioned last week, Governor Kemp introduced a spending plan that will increase funding for the HOPE Scholarship and Grant programs. This is music to my ears after advocating for over a decade that we restore the promise of HOPE. HOPE changed my life and it broke my heart when we cut the promise for Georgians in 2011. I'm thrilled with the proposal and cannot wait to see it cross the finish line and take effect.
You can learn more about the HOPE expansion from the AJC here.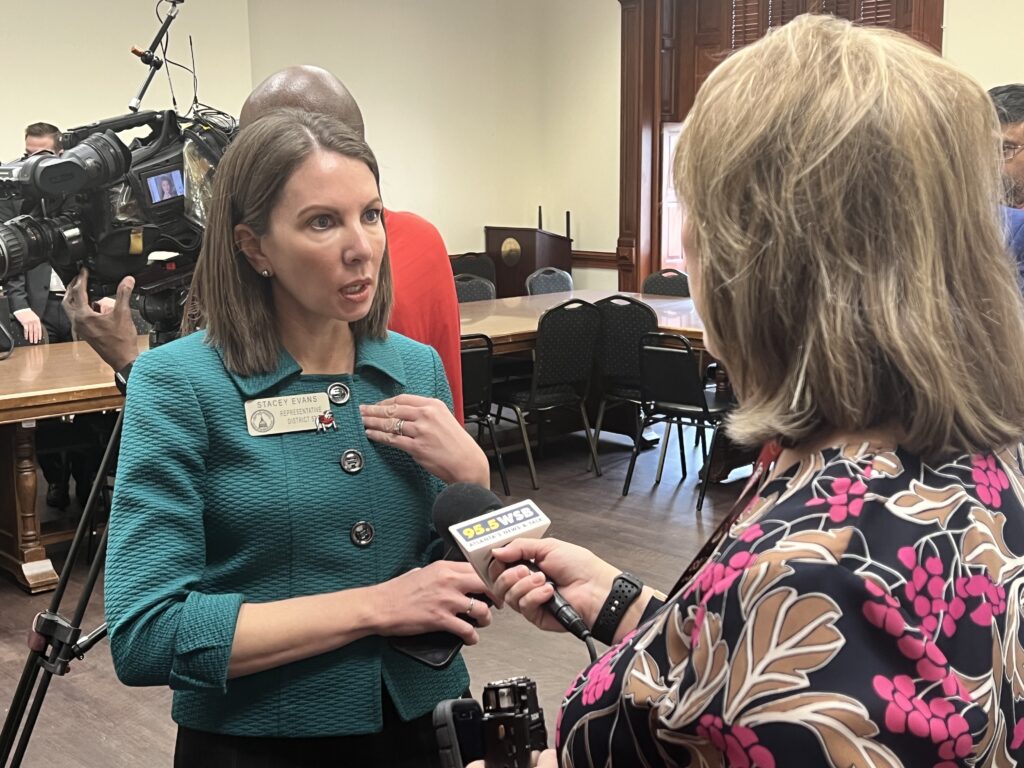 Committee Assignments
With a new session comes new committee assignments. This session I will continue serving on the Judiciary and Retirement Committees. I'll also continue to serve on the Appropriations Committee, but this year I'll be on the Transportation subcommittee (I previously served on the General Government subcommittee). The work of the Appropriations Committee happens in subcommittees. Given the importance of transportation infrastructure, including transit, I'm thrilled with this change.
I'll also be serving on the newly formed House Urban Affairs Committee and the Technology and Infrastructure Innovation Committee (TII). The TII Committee is a rebranded committee (from the prior Science and Technology Committee) that promises to be equal parts committee and think tank. I'm excited to get to work on forward-thinking and long-term planning for our State.
District 5 Luncheon
On Tuesday, I attended a luncheon with Congresswoman Nikema Williams, where she gave an update from her office on legislation and constituency service. If you or someone you know needs help with a federal agency, please contact Congresswoman Williams's office, her constituent services staff is wonderful and are very dedicated to constituent services. You can contact her office here.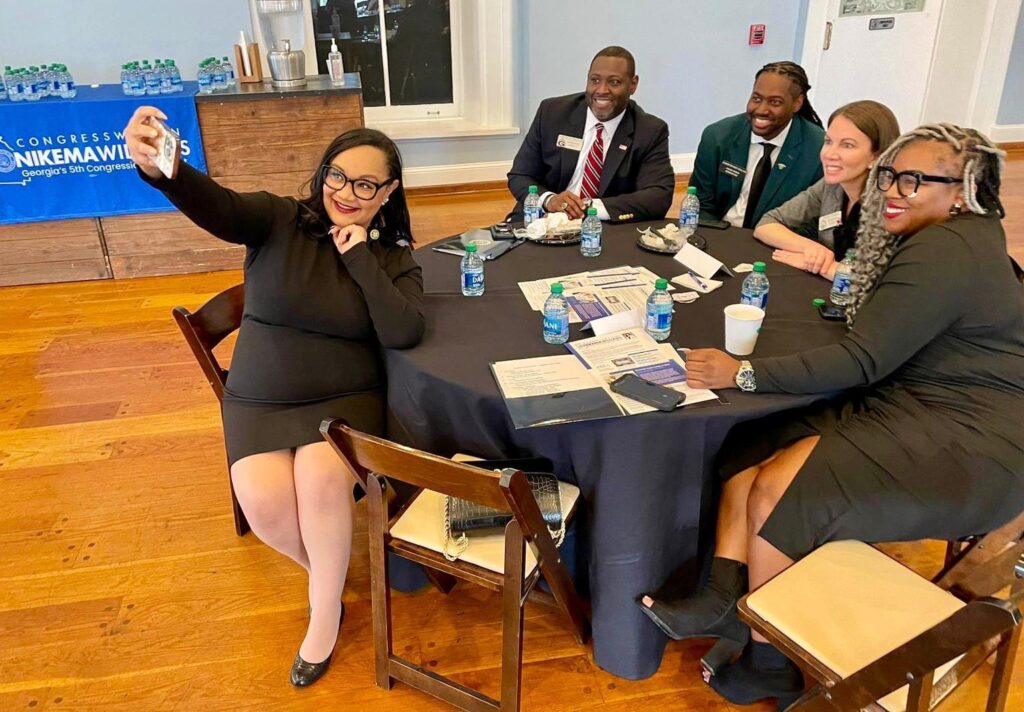 Coleman-Baker Act 
On Wednesday, I was honored to meet with the family of my law school classmate Tara Baker who was brutally murdered during our 1L year. Her murder is unsolved 22 years later. I'm glad to co-sponsor the Coleman-Baker Act, which would provide more avenues to justice for cold cases. Specifically the bill would allow families to apply to a unit of the GBI to review cases after six years of no movement. The bill also allows families to obtain death certificates, even when cases remain unresolved. You can read more about this legislation here.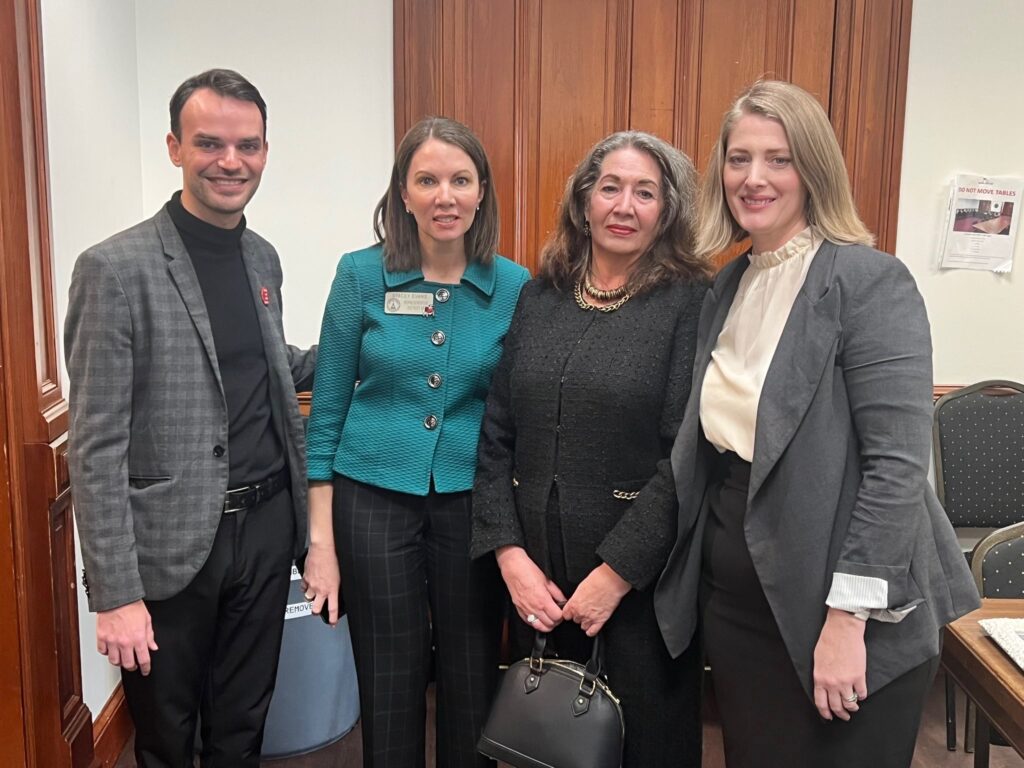 Call for Nominations for the Women's Caucus Servant Leadership Award
Each year the Georgia Legislative Women's Caucus hosts the Nikki T. Randall Servant Leadership Awards, which celebrate the exceptional leadership and service of women in their communities. As part of this program, I will make a leadership award to a deserving woman in District 57. I am asking for your help to nominate deserving women doing amazing things in the community. The award should go to someone doing exceptional work in our district who is not elected, but someone who serves the community without an elected position. It can be someone serving in any facet of the community. If you would like to nominate someone for House District 57  please email my chief of staff at [email protected]. 
Reminder- House Page Program is back! 
After a pause for several years because of COVID, the House Page Program is back!
The program is for Georgia's students between 12 and 18 years of age and older to visit the State Capitol, learn about the legislative process, and help facilitate business on the House floor by relaying messages between legislators and citizens and lobbyists, delivering copies of legislation, and performing other tasks.
This year we will only have 5 slots per representative. If your child would like to apply to serve as a page this Legislation Session, please fill out this form by January 27th and email it to my Chief of Staff, Kennedie McClung at [email protected].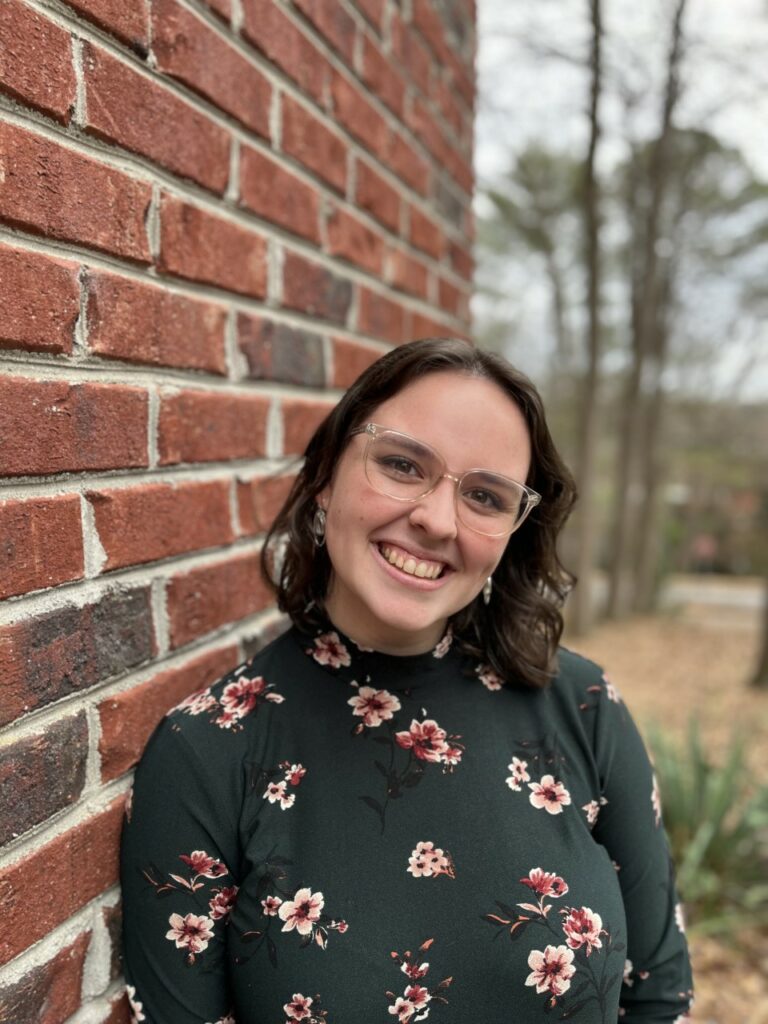 Abby Agan
Abby is a senior at the University of Georgia, majoring in political science and minoring in Geography; French; Law, Jurisprudence, and the State; as well as getting a certificate in Urban and Metropolitan Studies. Abby has a passion for Urban development, which will prove very useful in the Urban Affairs committee this session. She hopes to gain insight to the legislative process and further her understanding of urban studies through research. We are excited to have her on our team!
                                                       Friends don't let friends be uninformed
Help your neighbors stay informed and encourage them to subscribe to our newsletter. You can check the boundaries of District 57 here to find friends who may want to keep up with the goings on under the Gold Dome. Anyone (in the district or not) can subscribe to this newsletter by visiting my website and filling out the form on the front page. Each one reach one!