This week was the seventh week of session. We passed the largest number of bills yet this week. The weeks will continue to be more packed as we head toward the crossover day deadline.
Post-Crossover Virtual Town Hall
We will be having our second town hall of the 2023 Legislative Session on March 8th. State Senator Sonya Halpern and I will bring you the latest news from the Gold Dome post-crossover day and answer any of your questions. Please register here for this virtual event.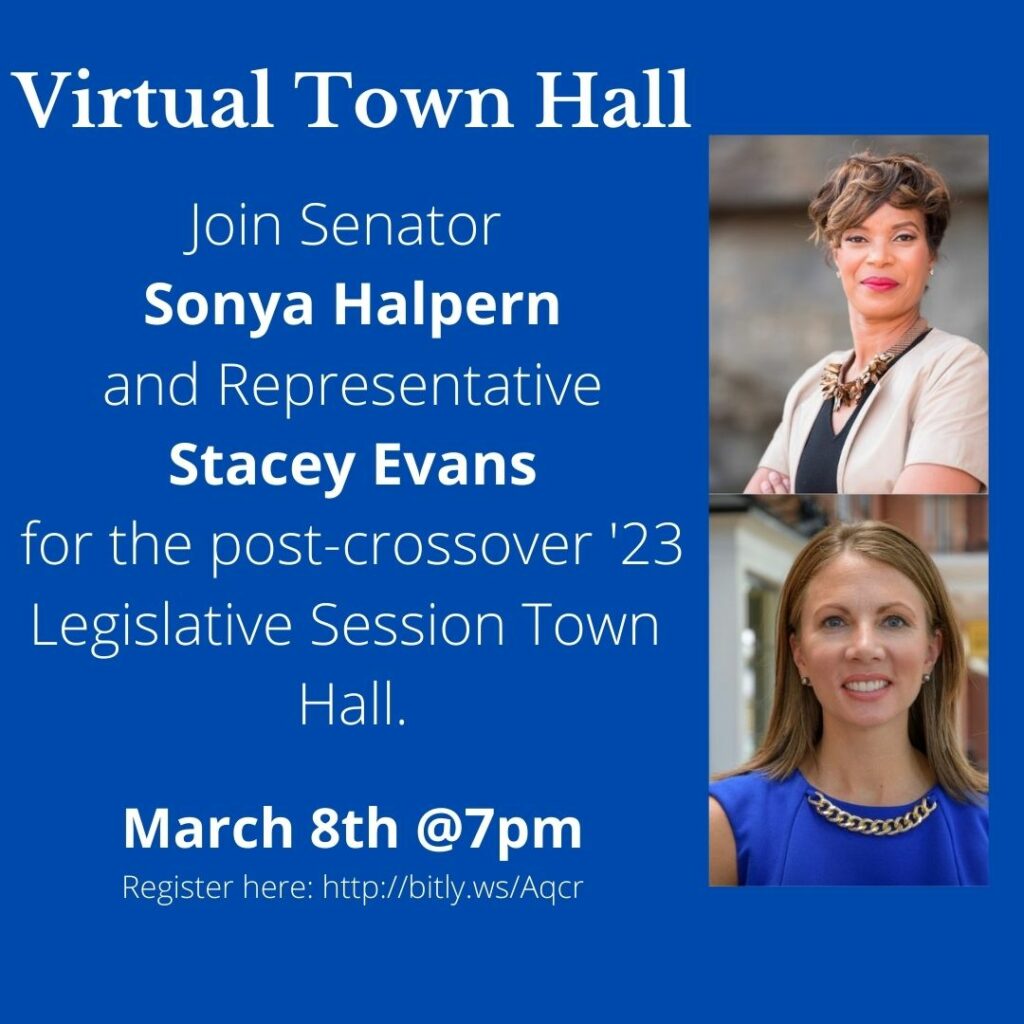 Legislation this Week
Below is a list of highlights of legislation that passed in the House this last week. I voted yes on each of these bills.
Motor Vehicles
HB242 Would reinstate the additional penalty for a traffic violation under "Joshua's Law," the teen learner's permit law, at three percent of the original fine.
HB167 Amends the list of individuals with a suspended, revoked or canceled license who are eligible to apply for a limited driving permit by adding individuals not in compliance with a child support order, which would enable these individuals to drive only for certain purposes like going to and from work. This helps parents with child support orders make good on their outstanding payments.
Insurance
HB279  Provides for an insurance premium discount or rate reduction for property owners who build a new residential or commercial property or who retrofit an existing residential or commercial property located in this state that better resists tornado, hurricane, or other catastrophic windstorm events.
HB315 Would allow the state's insurance commissioner to apply rules and regulations regarding cost-sharing requirements for diagnostic and supplemental breast screenings based on guidelines established by professional medical associations. This legislation aims to provide more insurance coverage for preventative breast health measures.
Health
HB203 Revises provisions relating to restrictions on the sale and dispensing of contact lenses with respect to physicians. This legislation would allow for a prescription of contact lenses following a telehealth eye assessment as long as an in-person examination was performed within the last 24 months.
Retirement
HB285 Otherwise known as the "Public Retirement Systems Investment Authority Law," so as to raise the limit for the total percentage of funds that the Employees' Retirement System of Georgia may invest in alternative investments. This bill comes at the request of our state retirees. Our state retirees still need the cost of living adjustments they were promised, but I'm glad to take this small step toward strengthening the state retirement system.
Public Safety
HB142 Would allow colleges and universities to enter into agreements for shared unified police forces. This bill has the support of the Atlanta University System, which houses multiple historically black colleges and universities who will be better served to share public safety resources.
Taxes
HB162 Provides a one-time tax refund through the Amended Fiscal Year 2023 budget to every eligible taxpayer for the 2022 tax year. The one-time tax refunds would range from $250 for single filers, $375 for head-of-household filers and $500 for married couples filing jointly.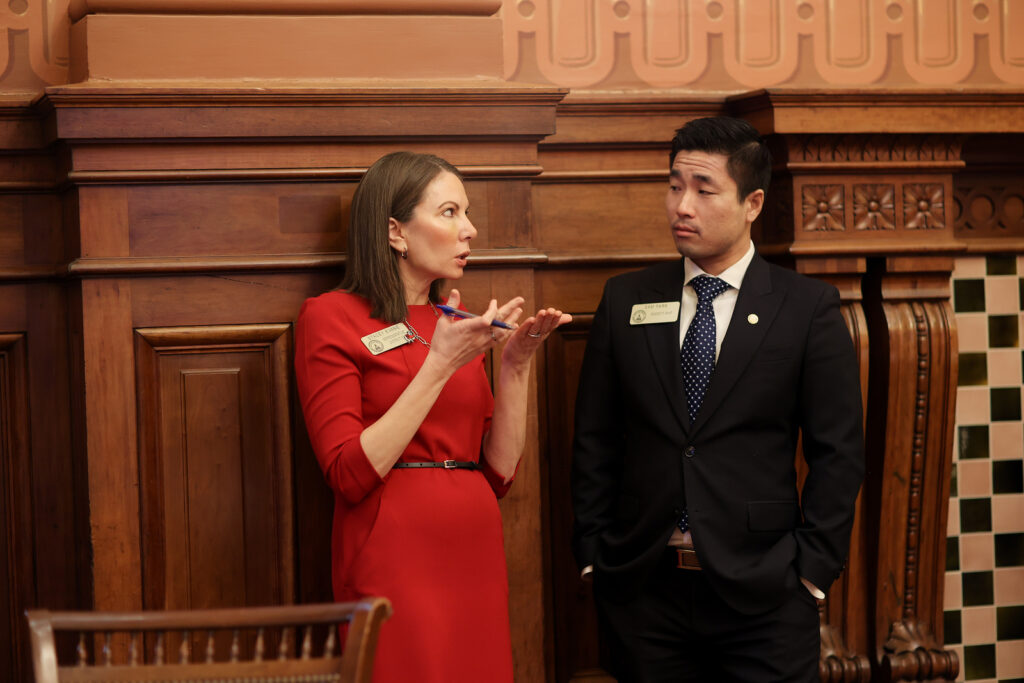 I promise my friend Minority Whip Sam Park was agreeing with me here! 🙂 
Sports Betting Pushes Forward
On Wednesday night I attended GPB Lawmakers with Representative Wiedower, to discuss legalizing sports betting in Georgia. To watch my appearance and learn more about the bill click here. 
The legislation, HB380 would legalize the Lottery Game of Sports Betting, with funds supporting HOPE and Pre-K in Georgia. In addition, language I suggested would ensure continuous spending from the over stockpiling of Lottery Reserve funds. By law, we are required to hold 50% of the prior year's payouts for HOPE and Pre-K. This means that currently we are required to hold approximately $800 million. But right now we are holding nearly $2 billion! HB380 would require spending at least 10% of the excess reserves, Current excess reserves are approximately $1.1 billion, so a 10% spend would be $110 million. This money is needed to put more kids in pre-K.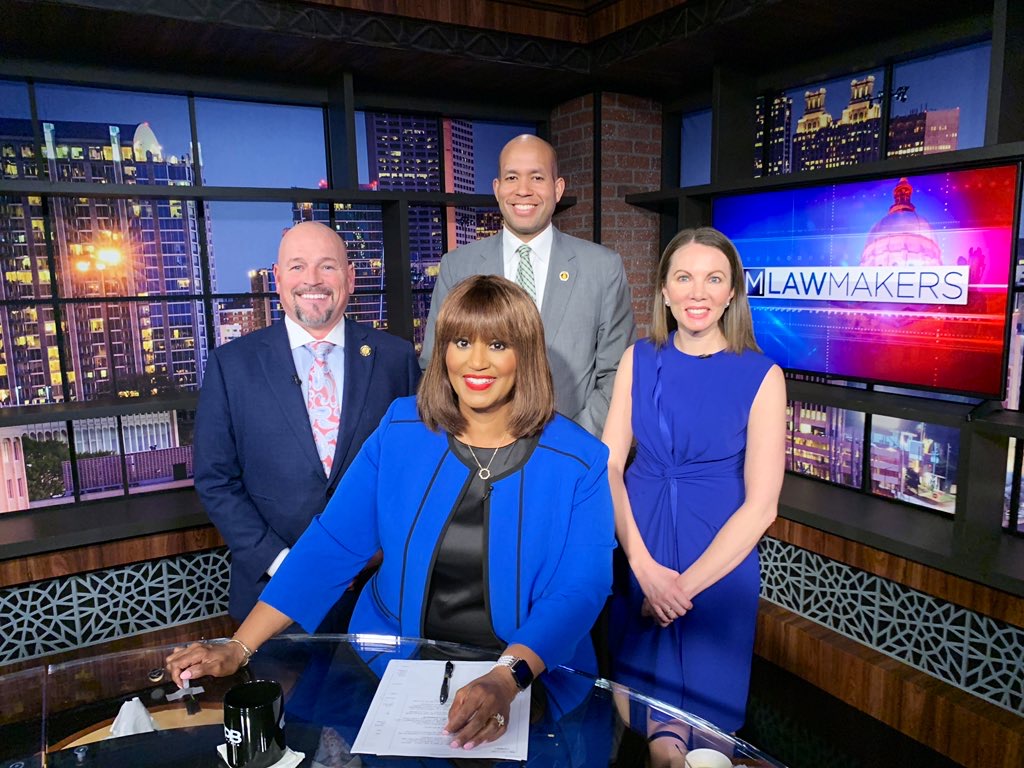 Pastors Brighten our Day
Each day we welcome clergy from across the state who bring us a morning devotion. This week two of my favorites stopped by. Rev. Timothy McDonald is the pastor of First Iconium Baptist Church. Rev. Gerald Durley is the immediate past pastor at Providence Missionary Baptist Church. These men are pastors, civil rights leaders, and mentors to so many. Atlanta is lucky to have them.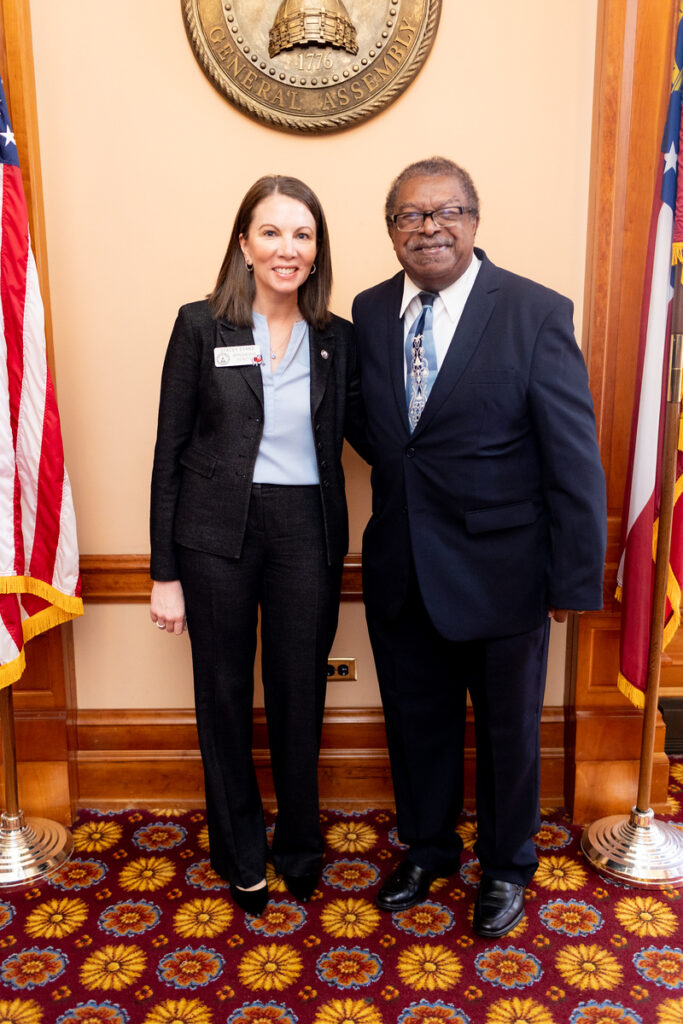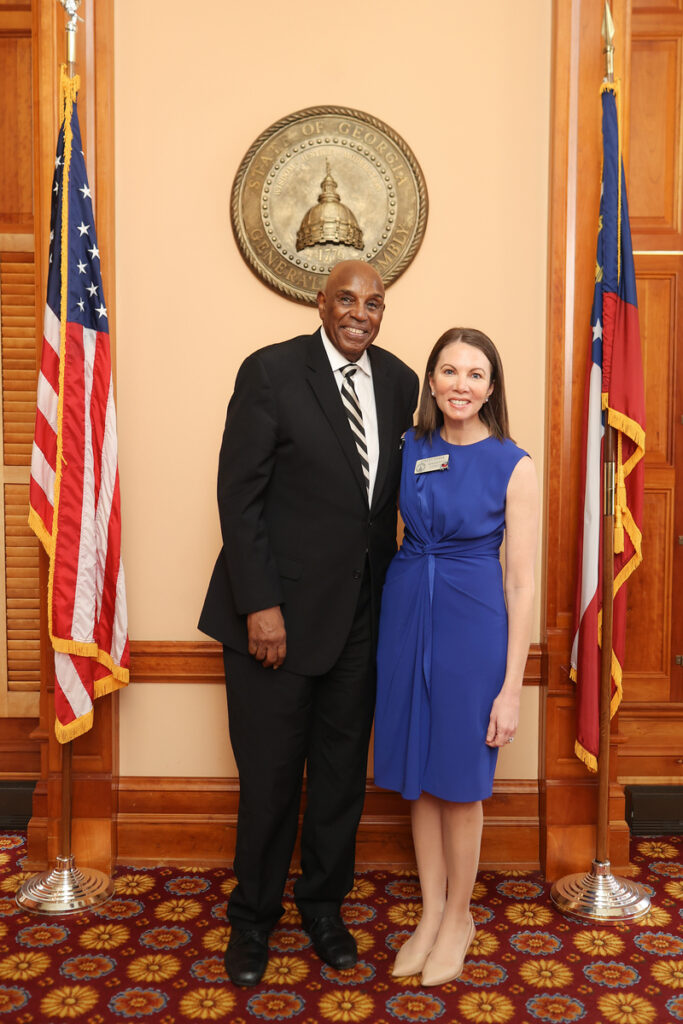 Energy Matters Awards Nominations
Commissioner Tim G. Echols is hosting the 2023 Inaugural Energy Matters Awards! I would like to recognize the accomplishments of energy and sustainability in Georgia. I will be nominating constituents to Commissioner Tim Echols, whose team will reach out to finish the application. The categories are below:
Sustainability by a Government

Sustainability in an Underserved or Faith Community

Sustainability by a Medium/Small Company

Sustainability by a Large Company

Sustainability by an Individual

Sustainability by an Educational Institution

EV Implementation by Large Company

EV Implementation by Institution

CNG or Propane Implementation

Recycling/Reuse
If you or someone you know qualifies, please reach out to me at [email protected] and I will pass forward your nomination. Nominations will be submitted through March 6th. Each winner will receive a framed art print donated by YKK as well as a radio appearance on Cox Media. The awards will be presented at the Coastal Earth Day Event in Darien, GA on April 21st. More information for that event can be found here.
Friends don't let friends be uninformed
Help your neighbors stay informed and encourage them to subscribe to our newsletter. You can check the boundaries of District 57 here to find friends who may want to keep up with the goings on under the Gold Dome. Anyone (in the district or not) can subscribe to this newsletter by visiting my website and filling out the form "Join us, sign up for email updates" on the home page. Each one reach one!
As always, it is an honor to represent you under the Gold Dome. Please continue to reach out to me with your questions and thoughts on legislation.